Frames and Finishings
We have many ways to give a real finish to your stunning photographs.
We have a large variety of High Quality Frames, Acrylics, Canvas and many more.
Frames
We use the finest made frames, made to the highest quality. These frames are used by museums and collections around the world.
We value the presentation of prints, we ensure that all the frames available complement the photograph. All of the photo frames are beautifully handmade to any sizes. The frames are of the highest quality and come with a variety of mounts that will guarantee a beautiful looking image. A Professional photo frame can make an image look more attractive and also protects your image.
We can provide a range of finishes: acrylic frames, canvases and many more. If you have any questions or would like to talk further about your requirements, please do not hesitate to contact us by clicking here.



Canvas
Stylish and Contemporary 
Gallery Frame Canvas
Highest quality digital canvas prints using calibrated large format printers. Only original UV resistant photochromatic inks are used to give colourfast fade resistance for up to 75 years. High UV Protected. High Quality 390gsm Premium Cotton Canvas.
Our Gallery frame finish canvases are professionally stretched by hand onto 38mm deep solid purpose made tension frames. These are very high quality and it's what we would recommend.
All our Canvases are laminated, which means that it can be easily cleaned without any damage. You could hang a canvas in the kitchen or in any high traffic area knowing that if it gets dirty you could wipe it without damaging it.
We can supply any size, so if you need a specific size we can accommodate you.

Acrylic
Acrylics can make an image look stylish and modern, there are many styles that we provide. We provide many styles and sizes, please come and see our samples.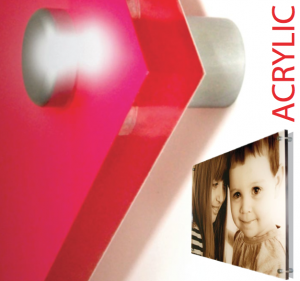 We can also supply the following:
Box Frame
MDF Block Wrap
Alumini Print
Glacier Blocks