Services

Below are the services we can provide for you:

Photography Services
Frames & Finishings
Headshots & Publicity
Corporate Headshots
Newborn/Baby
Family/Children
Event Photography
DVD & Slideshows
Frames & Finishings
We have many ways to give a real finish to your stunning photographs.
We have a large variety of High Quality Frames, Acrylics, Canvas and many more.
Frames
We use the finest made frames, made to the highest quality. These frames are used by museums and collections around the world.
We value the presentation of prints, we ensure that all the frames available complement the photograph. All of the photo frames are beautifully handmade to any sizes. The frames are of the highest quality and come with a variety of mounts that will guarantee a beautiful looking image. A Professional photo frame can make an image look more attractive and also protects your image.
We can provide a range of finishes: acrylic frames, canvases and many more. If you have any questions or would like to talk further about your requirements, please do not hesitate to contact us by clicking here.



Canvas
Stylish and Contemporary 
Gallery Frame Canvas
Highest quality digital canvas prints using calibrated large format printers. Only original UV resistant photochromatic inks are used to give colourfast fade resistance for up to 75 years. High UV Protected. High Quality 390gsm Premium Cotton Canvas.
Our Gallery frame finish canvases are professionally stretched by hand onto 38mm deep solid purpose made tension frames. These are very high quality and it's what we would recommend.
All our Canvases are laminated, which means that it can be easily cleaned without any damage. You could hang a canvas in the kitchen or in any high traffic area knowing that if it gets dirty you could wipe it without damaging it.
We can supply any size, so if you need a specific size we can accommodate you.

Acrylic
Acrylics can make an image look stylish and modern, there are many styles that we provide. We provide many styles and sizes, please come and see our samples.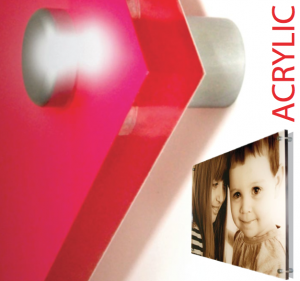 We can also supply the following:
Box Frame
MDF Block Wrap
Alumini Print
Glacier Blocks
Headshots & Publicity
Headshots & Publicity shots for
Actors & Actresses, Singers, Dancers, Models, Musicians,
Stuntmen, Stuntwomen and Entertainers.
We Offer:
– A Free pre-shoot consultation.

Special Offer :
Only £250 For Headshots!!!
– Up to 2 hour session.
– Studio shots, outside shots or a combination of both.
– As many wardrobe changes as you want.
– End result in colour or black & white or both.
– CD / Download includes 5 images retouched and put into 10 x 8 format.
– All retouched images fit Spotlight and Casting industry standards.
– No extra charge if we run over time
– Special student rates.
– Can arrange High Quality printing at competitive rates
– High quality (The 'WOW' factor)
– Trust us, you will leave happy!
– Please call for a free pre-consultation
Tel: 0207 112 8499
Please read FAQ page for cancellations details and other frequently asked questions.
Headshots are usually an 8 x 10 image taken of the head and shoulders and which pay particular attention to the face. This is the first impression that you will give to any potential employers. First impressions are key, this is what can get you to the next stage.
Headshots are essential for those in the entertainment industry and are used by actors and actresses to send along with their CV. A headshot should give an indication of an actor or actresses character and display their finest qualities.
Headshots can be colour or Black & White. It has been a general rule that photos should be black and white, but in recent years as there are more online directories that casting directors look at, it's always a good idea to include some colour shots.
What makes a good Headshot?
What to wear?
Whats important?
Whats the Headshot for?
What do casting directors want to see?
Whats best for spotlight?
These questions are answered in my free guide.
To recieve the free guide all you have to do is send me an email, in the subject box put in 'HSLoffer' and please put in your contact details. Your details will NOT be passed onto anyone else. You can use the contact page or the email address below.
Subject: 'HSLoffer'
headshotslondonuk@gmail.com
Corporate Headshots
Corporate Portraits, Professional Profiles, Linkedin Profiles, Facebook Profiles and more.
First impressions are important so what better way of ensuring a great impression by having a professional take your corporate headshots?
An executive headshot can be used on Facebook Profiles, Professional Profiles, Linkedin Profiles and More.
In studio sessions can be wrapped up in about 1hour. You will be able to view the images online.
Your executive headshot will be delivered to you via email. Images will include retouching if needed.
In studio executive headshots with one final image starting at just £80. Additional images can be purchased for £30 each.
For on-location headshots/portraits sessions involving multiple executive headshots/portraits please call me for more information.
– Please call for a free pre-consultation
Tel: 0207 112 8499
Please read FAQ page for cancellations details and other frequently asked questions.
Newborn/Baby
Having a baby is the most important time in a person's life, we enjoy being part of this by creating images which capture memories forever.
As babies grow so quickly, what better way is there to capture their precious milestones than having a professional photograph taken to capture these forever?
Dress your baby in colourful outfits, layers are always good.  Also scarves, caps, beanies etc… will bring some fun to the photos.  Avoid logos as these distract the viewer from the main focus.
– Please call for a free pre-consultation
Tel: 0207 112 8499
Please read FAQ page for cancellations details and other frequently asked questions.
Family/Children
You will cherish any family/children portraits forever, we would like to make this experience a wonderful time for you.  We will take images that you and others will treasure, we also offer many framing options that will make your images even more incredible.
These are the photos that you walk past and pause as you see what is really and truly important to you. These are the people most closest to you and have the true meaning of life in an image. A Husband, Wife, Partner, 1st baby, 2nd baby, etc, Children, Parents, Grandparents, Family, Friends & Loved ones.
We will take images that you will cherish forever. We have many different framing options we can show you at our studio.
Clothing to wear for Photoshoot:
Wear solid colours or patterns, layers always look good. Avoid logos as these distract the viewers focus. You can decide what style you prefer i.e. smart or casual and you can decide whether you want to match the other members of your family by wearing the same shade of colour or matching colours. Bring lots of changes with you. There is no limit to outfit changes.
Please call for a free pre-consultation
Tel: 0207 112 8499
Please read FAQ page for cancellations details and other frequently asked questions.
Event Photography
Info to come
DVD & Slideshows
Info to come